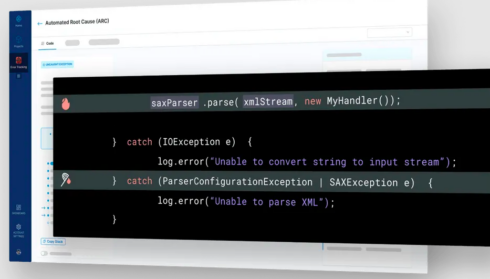 The brand-new Harness Constant Tracking (CET) release is created to supply developer-first observability for modern-day applications to proactively recognize and fix mistakes throughout the SDLC.
The Harness CET offers numerous benefits to designers, such as reducing the event of flaws that go unnoticed, eliminating the requirement for manual troubleshooting, and allowing quicker resolution of consumer issues. This allows groups to recognize and deal with concerns within a matter of minutes rather of weeks, leading to improved complete satisfaction for both the designers and end-users.
" Our objective is to empower designers by offering a service that attends to the discomfort points unmet by standard mistake tracking and observability tools," stated Jyoti Bansal, CEO and co-founder of Harness. "Utilize Constant Mistake Tracking deals unequaled exposure and context, allowing groups to rapidly recognize, identify, and deal with concerns, eventually guaranteeing a much better experience for both designers and clients."
The tool consists of runtime code analysis that offers total exposure into every exception's source code, variables, and environment state. These concerns are routed straight to the best designer for faster resolution. CET likewise offers the complete context of mistakes consisting of code variables and items approximately 10 levels deep into the stack.
CET develops guardrails to make sure just top quality code advances which avoids undependable releases from being promoted to staging and production environments.
In addition, release stability permits designers to compare present or previous releases to comprehend patterns in brand-new, important, and resurfaced mistakes.
The tool incorporates with keeping track of options such as AppDynamics, Dynatrace, Datadog, New Antique, and Splunk. It likewise natively incorporates into Harness construct and release pipelines or it can be utilized as a standalone service.