With technological advancement, data revolutionizes many business processes. Experts assert that one of the leverages big businesses enjoy is using data to re-enforce the monopoly they have in the market. Big data is large chunks of information that cannot be dealt with by traditional data processing software. It needs to be analyzed with premium tech tools to deduce insights germane to user experience as well as scaling businesses. Big data analytics is finding applications in eLearning. By analyzing big data, Edutech businesses discover interesting ways to revolutionize learning as we know it.
Year after year, the volume of data in eLearning (and the need to analyze it) increases. In 2017, 77% of U.S. corporations were using eLearning, and 98% planned to adopt it by 2020. Statistics show that Edutech will have an average compound growth rate of 16.5% between 2022 and 2030. Post-pandemic, it is a fact that there is the rapid adoption of eLearning and a growing base of users. The big data market is projected to reach $325 billion by 2025.
Leap forward since the adoption of big data analytics.
Twinslash helps Edtech businesses build eLearning apps that leverage big data analytics. With two decades of experience in the industry, this software development company uses the latest technology to create solutions for SMBs and large companies. Some of their solutions include:
big data functionality capable of processing national and state-district level statistics,
AI algorithms to formulate automatic solutions,
combining data analytics tools with data visualization to show hidden and profound insights to business managers.
The Internet giants dominate the eLearning software market. Still, there's plenty of room for startups and SMBs to launch web-based learning apps, provide corporate training functionality, or build LMS. You can carve an EdTech niche for your project with a reliable development company.
What Is Big Data in the eLearning Context?
As established earlier, big data goes beyond the volume of processed data — it's more strategic. It shows hidden insights by intuitively collecting data sets capable of improving learning. For example, big data analytics can show demographic information of a project's eLearning participants (the distribution across states in the country, age, etc.). This assists in understanding why a segment of the audience responds more to a set of courses. Big data analytics can also analyze what platforms people use the most to learn online. Is it a web or a mobile version? What devices are they signing in from? What features of the course get the most interaction from users? The details are collected in big analytics to present new opportunities for eLearning businesses.
5 Main Benefits of Big Data Analytics in eLearning
The benefits of big data analytics in eLearning are bi-directional. On the one hand, it helps effective data management of Edtech companies while providing useful insights to leverage for business growth. On the other hand, it keeps track of users, assesses their experience, and guides developers on how to improve it even more. The five key benefits of big data analytics in eLearning are listed below.
Showing hidden patterns and collecting relevant data. Big data analytics collects a wide range of data on eLearning platforms. As the users navigate through different interfaces of a platform, data is collected to give comprehensive analytical information on the overall usage of your service. Thus, Edtech companies are confident that they can improve the experience, get critical feedback, and be abreast of opportunities through data.
Assess performance and provide feedback. With big data analytics, teachers, educational managers, and educational content creators can receive real-time feedback about the performance of their courses. Thankfully, with big data analytics, performance goes beyond registration or the number of active learners. It can show the features they enjoy the most on your platform and what courses they choose more frequently. Suppose eLearning is the future and holds the potential to replace unnecessary on-site learning. In that case, this feedback is pertinent to the industry's overall success.
Real-time information about the performance of students. Big data analytics affords Edtech companies the luxury of tracking individual engagement and performance of students taking courses online. Teachers and educational managers can now assess the effectiveness of their students relative to the quality of engaging content on their eLearning platforms.
Assessment and behavioral learning. Big data analytics can be used to assess learners on the eLearning platform. Even better, beyond these assessments, course creators can learn about the behavior of users and make necessary changes to help/improve their learning experience on eLearning platforms.
Analyzing the performance of individual courses. Teachers can now see real-time statistics about individual courses on their eLearning platforms. They can determine specific aspects of each course that need improvement and see whether their users understand the information.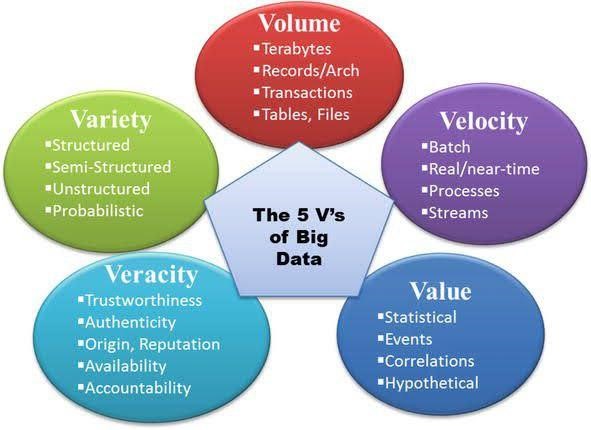 How Big Data Analytics Influences eLearning
The influence of big data analytics on eLearning cannot be overemphasized. Ultimately, it helps Edtech content creators deliver the right content and target them to the audience that needs it the most based on previous observations. This means that users will get value for their money. In turn, Edtech companies will get immense possibilities (backed up by big data analytics) for improving their services. Through thorough assessment and data visualization of the performance of course contents, learners' behavior and experience, big data analytics guarantees the ultimate level of service for Edtech companies leveraging this solution.
Big data analytics' influence is two-sided as well. It will not only ensure a smooth data management process in a company but make eLearning more interesting for students. Combined with VR or AI, it can do wonders. Visual representation of ideas and concepts helps learners to memorize and understand them better, which is extremely beneficial for medical students, for example.
Big data can also make basic levels of education cheaper by eliminating the need for teachers and professors. There are numerous free apps that can be downloaded in a few clicks, and popular services like Udemy or Coursera offer free courses for everyone interested in the topic.
Conclusion
EdTech companies not using big data analytics stand more to lose than gain. The eLearning sector will definitely undergo progressive transformations when the technology will be widely adopted and studied. It offers us many ways to not only reconsider our approaches to learning but make the process itself more interesting, effective, and personalized.